More hygienic

living spaces
The environments will be more hygienic thanks to Weavers' Anti-Dust fabrics.
The amount of dust in atmosphere made up of particles floating in the air only come to our attention when dust reaches a visible level. Actually one of the first sources of dust is people. People and animals are the foremost creatures that generate dead skin dust. Many materials like upholstery fabrics can easily become repositories for dust.
Don't Let Your Sofa Become Dust Repositories
With the special formula that Weavers adds into upholstery fabric, dust accumulation into upholstery fabrics is prevented. ANTIDUST protects the aesthetic appearance and provides a hygienic solution for upholstery fabrics with its dust-repellent feature.
Essential feature for upholstery
The creator of innovative sitting technologies, Weavers has developed a new feature, Anti Dust.
Anti Dust is one of the smartest technologies developed for hygienic sitting. With its own special content, it prevents dry staining and maintains dust repellency. By removing dust from the fabric surface, upholstery fabric does not get any dirty or dusty look. And with the help of this feature, it improves abrasion resistance and fabric lasts more than expected.
Advantages
Rational Solution That Make Life Easier
Weavers' innovative products add a new perspective and value to upholstery fabric. Weavers' innovative products offer solutions that make life easier.
Download Catalog
All the colors of life at Weavers!
Check out our most up-to-date innovative product catalogs, and discover Weavers' world of colorful and high quality fabrics.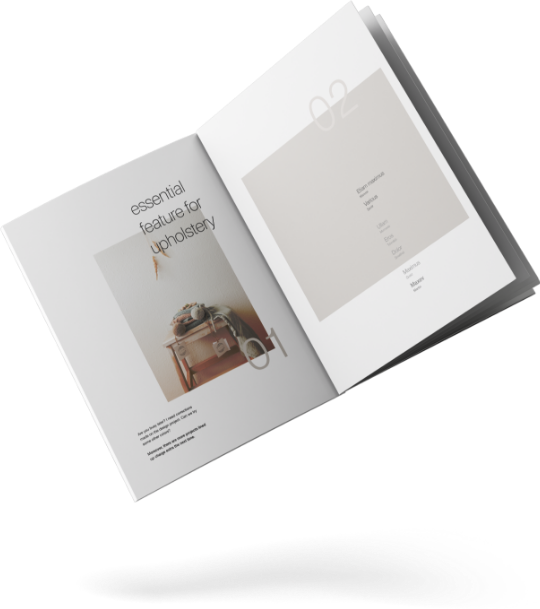 Benefits
Products Adding Value To Life
Weavers adds value to your life with its innovative product features. Weavers takes living spaces beyond comfort with products that are environmentally friendly, respectful to people and nature, reliable and harmless to health.

SAFE AND CLEAN
AIR PERMEABILITY
EASY CLEAN
DUST REPELLENT

TEST REPORTS

WASHABLE