Thanks to it's water, soil and stain resistance features, NanoClean fabrics are easy clean.
Lotus leaves and fly wings are always clean. Water droplets and dust do not stick to their surface. This phenomenon is called "nanoclean" , in other words, easy clean effect. Inspired by the lotus and the wings of the fly, Weavers has concentrated on easy clean fabrics. Nanoclean is an easy clean, ecologically sound and multi-functional technology boosting your comfort at home living. Nanoclean complies with the Bluesign Standard, posing no danger to human health or the environment.
Advantages
Rational Solution That Make Life Easier
Weavers' innovative products add a new perspective and value to upholstery fabric. Weavers' innovative products offer solutions that make life easier.
Download Catalog
All the colors of life at Weavers!
Check out our most up-to-date innovative product catalogs, and discover Weavers' world of colorful and high quality fabrics.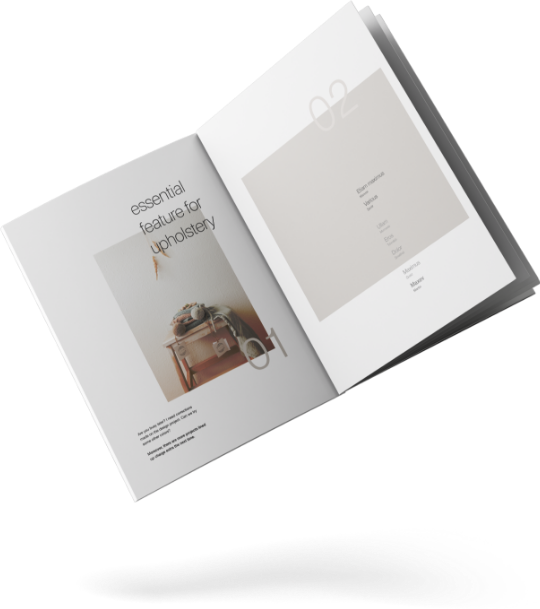 Benefits
Products Adding Value To Life
Weavers adds value to your life with its innovative product features. Weavers takes living spaces beyond comfort with products that are environmentally friendly, respectful to people and nature, reliable and harmless to health.
ENERGY SAVINGS

SAFE AND CLEAN
EASY CLEAN
NANOTECHNOLOGY
SOIL AND STAIN RESISTANCE

WASHABLE