Capture the

biorhythm of life
Many reasons such as stress, the workload of daily life, aging, insomnia and fatigue create a lack of communication in the body. Biorytmic Life, a breakthrough in upholstery fabric developed by Weavers, has been developed to prevent the loss of communication in the body for these reasons.
Secret for a healthy life, communication
A healthy life is possible with working of the systems in human body in perfect harmony and balance. In other words, communication! Communication, having vital importance for our body, is ensured due to body meridians. In order to maintain the communication In the body properly, alternative treatment and therapy methods have developed since centuries. Minerals are used to support body communication and to ensure body relaxation. Touch therapies, motion therapies, meditation, stone therapy and acupuncture are the most known ones. Out of these therapies, mineral are used on acupuncture and stone therapies to support body communication. Lack of communication in the body can cause many negativities like insomnia, stress and tiredness. A sound body communication, on the other hand will bring, besides a healthy life, performance, concentration, and zest been for life together. This is why, Weavers developed the miraculous fabric Biorytmic Life for this.
Live life at its biorhythm!
Many reasons like stress, work pace in daily lives, old age, lack of sleep, tiredness and exhaustion causes lack of communication in the body. Biorytmic Life, developed by Weavers, making a breakthrough in upholstery has been developed to put the body's decreased communication due to these kinds of reasons. Biorytmic Life is an innovation obtained by combining minerals that are formed in nature by themselves, having a certain energy with continuous vibration in a special geometric structure. Due to its special geometric structure, activating the meridians in the body with the vibration energy the minerals in its body spreads Biorytmic Life keeps the body communication at its optimum. Helping the person to feel more comfortable and rejuvenated by decreasing the body stress while seated, it offers a perfect comfort atmosphere to regulate the biorhythm.
Advantages
Rational Solution That Make Life Easier
Weavers' innovative products add a new perspective and value to upholstery fabric. Weavers' innovative products offer solutions that make life easier.
Download Catalog
All the colors of life at Weavers!
Check out our most up-to-date innovative product catalogs, and discover Weavers' world of colorful and high quality fabrics.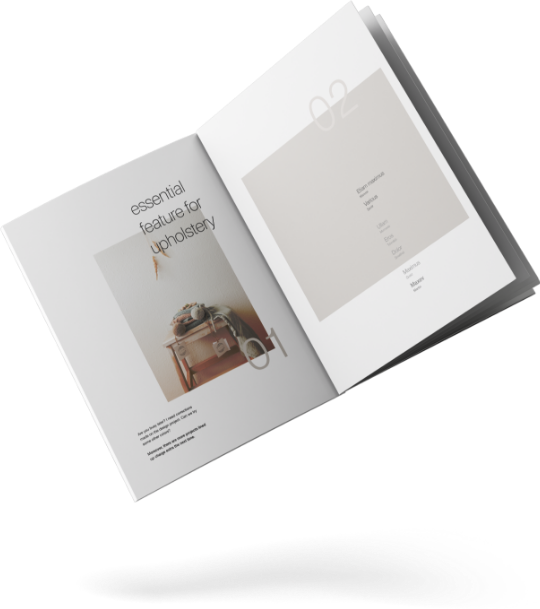 Benefits
Products Adding Value To Life
Weavers adds value to your life with its innovative product features. Weavers takes living spaces beyond comfort with products that are environmentally friendly, respectful to people and nature, reliable and harmless to health.

ANTI-STRESS
EXCLUSIVELY WEAVERS
TEST REPORTS

WASHABLE
WELLNESS