Rational Solutions

against fire hazards.
Weavers' Flaret fabrics which offer an innovative and rational solution against the fire risk that may occur in our living spaces, reduce the possible fire risks thanks to its flame retardant feature.
Superior comfort beyond your expectations!
A new formula to offer different life requirements and innovative solutions: Flaret!
A new formula to offer innovative solutions for different living needs; Flaret! This is a new era in sitting technology with Weavers Flaret fabric which can be laminated to upholstery fabric to protect against fire risk! In contrast to the existing fire retardant technologies, Flaret offers maximum resistance to ignition. Thanks to this performance, it protects you from fire danger during sitting. What`s more, this important feature is offered at an optimum price and with the softest touch.
Weavers Flaret, which successfully fulfills BS 5852, CRIB 5 and B1 test standards, offers maximum potection against flammability without any extra filling material. These superior features remain even after long time use.
Advantages
Rational Solution That Make Life Easier
Weavers' innovative products add a new perspective and value to upholstery fabric. Weavers' innovative products offer solutions that make life easier.
Download Catalog
All the colors of life at Weavers!
Check out our most up-to-date innovative product catalogs, and discover Weavers' world of colorful and high quality fabrics.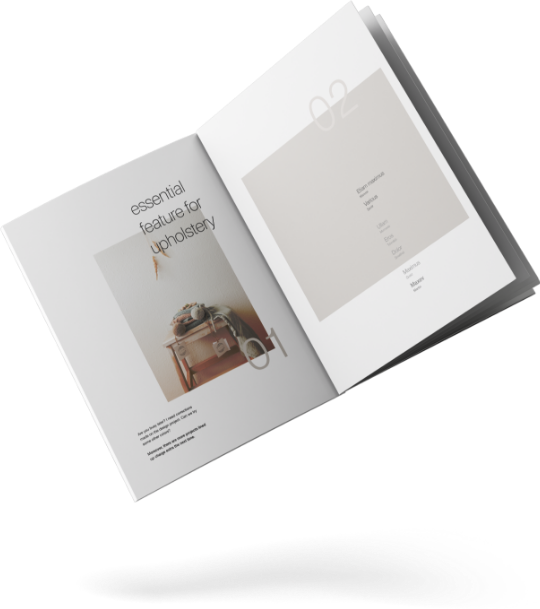 Benefits
Products Adding Value To Life
Weavers adds value to your life with its innovative product features. Weavers takes living spaces beyond comfort with products that are environmentally friendly, respectful to people and nature, reliable and harmless to health.
FLAMMABILITY
ECO-FRIENDLY
SAFETY