Innovative solutions against ballpoint

pen stains
Cleanink provides easy cleaning advantage against ballpoint pen stains and organic dirt, offers an innovative solution against these difficult stains, which are frequently encountered in home and office environments.
While Life Goes On, Make Sure to Enjoy Every Moment.
It is important for our daily comfort to be able to clean off the pen stains and other organic stains from our living spaces easily and without expending a lot of effort. Weavers' innovative product CleanInk has been developed so that you can get rid of difficult stains like pen stains on upholstery fabric in just a few easy steps. While life passes you by at its own speed you don't need to be worrying about little surprises like these; enjoy every moment with CleanInk. Test Results Active technology and easy cleaning properties of CleanInk upholstery fabrics which are effective on many stains such as pen, oil, ketchup, blood, honey, chocolate, powder, wine has been proven with tests.
How Does CleanInk Work?
Many methods have been developed to get stains off fabric surfaces easily. But these methods may not achieve the same results when pen or other organic stains are involved. The specially formulated chemicals that the CleanInk fabric holds prevent the stains from adhering to the fiber surface and allow the stains to be cleaned smoothly from the fabric surface with the help of water.
Advantages
Rational Solution That Make Life Easier
Weavers' innovative products add a new perspective and value to upholstery fabric. Weavers' innovative products offer solutions that make life easier.
Download Catalog
All the colors of life at Weavers!
Check out our most up-to-date innovative product catalogs, and discover Weavers' world of colorful and high quality fabrics.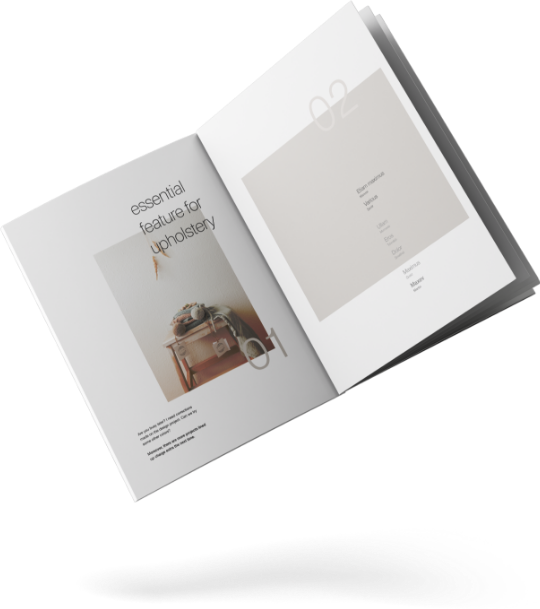 Benefits
Products Adding Value To Life
Weavers adds value to your life with its innovative product features. Weavers takes living spaces beyond comfort with products that are environmentally friendly, respectful to people and nature, reliable and harmless to health.
OEKO-TEX STANDARTS
SMART TECHNOLOGY
EASY CLEAN
NON-IRRITATING

TEST REPORTS